Roach Kill
Thorough inspection for critical areas and gaps
Application of chemicals that comply with all
international food safety and hygiene standards
Setting up of traps in problem areas
SWAT Team
Identification of unsanitary areas that serve as breeding grounds
Combines chemical and non-chemical methods
Recommendations on proper insect light trap locations
Rat Attack
Location of breeding grounds
Rodent baiting and trapping
Pest proofing recommendations to prevent future infestation
Bite Guard
Search and destroy operation
Identification of breeding source and removal of potential habitats
Misting treatment to eliminate adult mosquito populations
Sweet Revenge
Location of entry points
Ant baiting indoors
Responsible spraying of chemicals on nests outdoors
Colony Eradication
Thorough inspection for critical areas and gaps
Application of chemicals that comply with all international food safety and hygiene standards
Setting up of traps in problem areas
Sleep Tight
Thorough inspection for signs and activity of bedbugs
Provides a targeted product application against bedbugs
Application of spot treatment on infested areas
Brandenburg specializes in the research and development of innovative product designs that incorporates their years of experience in pest management with the latest technology. Most of their works go into developing solutions for flying and biting insects, and air sterilization. Their products set the global standards for light traps. ENTECH Global is currently the sole distributor of Brandenburg's technology in the Philippines.
GENUS® ILLUME ALPHA INSECT LIGHT TRAP
Effective fly catch disguised as a stylish light fitting
Silent and discreet with out-of-sight fly catch
Electronic ballast for reduced running costs
Large HACCP compliant glue board
Range of finish options
On average, the Illume Alpha (BL) catches 83% more flies
Designed for use in sensitive public areas such as restaurants, hotel lobbies, bars, reception areas, leisure facilities, and retail areas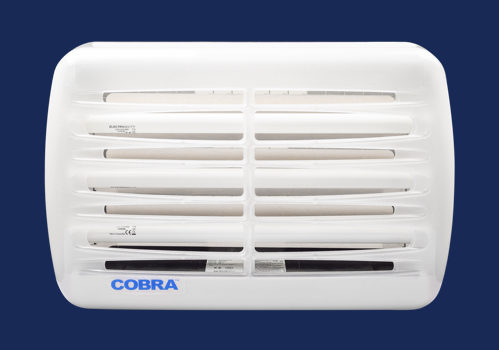 GENUS® COBRA INSECT LIGHT TRAP
2.4x more UVA output, equivalent to a 108W unit
260% more fly catch for improved food safety
180 degrees attraction
Glue board technology offering silent and safe operation for food handling areas
Unique louvre for maximized UVA output and out-of-sight insect catch
Designed for restaurants, food processing plants, supermarkets and groceries, hotels and motels, office buildings, hospitals, doctor and dental clinics, pharmaceuticals, labs, cinemas and theatres, arenas and stadiums, gyms, prison buildings, schools and other institutions
GENUS® FLI
Silent, out-of-sight control for use in all sensitive public areas
Horizontal, vertical or corner wall mounting and free standing options offers flexibility in location
Aluminum finish for smart hygienic appearance complementing any existing décor and color schemes
2 x 15 Watt lamps and integral UV reflectors for increased output and more powerful attraction levels
Large, fully grid-marked glue board for maximum catch area and HACCP compliance
Electronic ballast engineering for reduced running costs, increased power and fewer replacement parts
Easy-open hinged cover for fast, safe, both-hands free consumables replacement
Designed for restaurants, food production, commercial kitchen areas, supermarkets, quick service restaurants, and food processing areas
Contact Us
Have a pest problem? Let us help you.