Genus Illume Alpha Fly Light
Built for both style and function, the Genus Illume Alpha provides discreet pest management in any modernly decorated space. Designed like a modern light fixture, each unit blends in with the surroundings for a visually appealing room that wants to minimize pests. Expect a silent operation that's energy efficient while also eliminating any pests trespassing into your indoor residential and commercial spaces.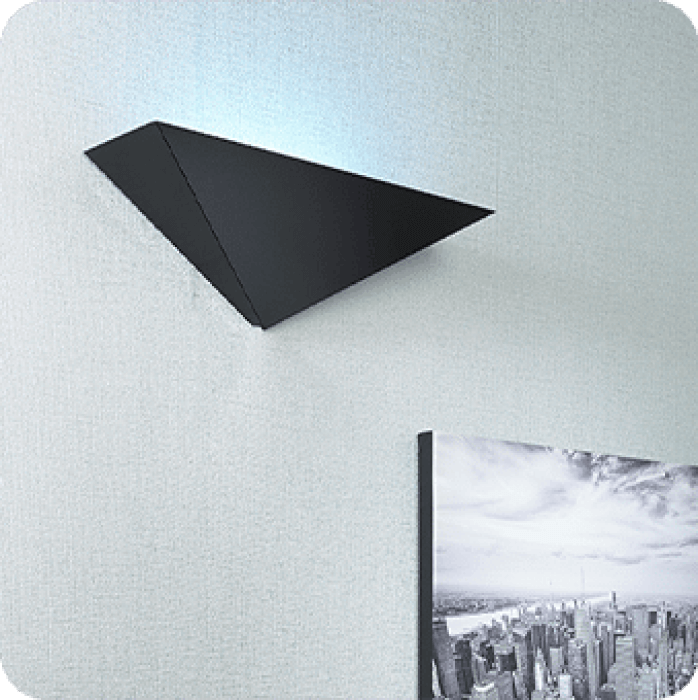 Stylish and Discreet Pest Management with the Genus Illume Alpha Insect Light Trap
Get sustainable long-term pest management solutions when you install the Genus Illume fly light in your indoor spaces. Stylishly designed as a modern light fixture, the light trap doesn't affect the aesthetic of your indoor space. Its design emits UV light technology to attract and eliminate pests silently and discreetly within the area.
The Genus Illume Alpha insect light trap is ideal for homes and offices that want to maintain the style of the room without putting too much attention on the pest management systems in place. ENTECH is currently the sole distributor Brandenburg light traps like the Genus Illume.
Style and Function from the Genus Illume Alpha Insect Light Trap
Discreet pest management to maintain your spaces' aesthetic – that's the Genus Illume fly light. One of ENTECH's product offerings as part of our TOTAL CARE Systems, the Genus Illume can attract and catch insects while complementing the appearance of modern indoor spaces.
The Genus Illume Alpha is built with the appearance of a modern lighting fixture, ideal for modern and art deco-themed spaces. The UV light attracts flying insects, while the HACCP-compliant glue board hidden inside the lamp catches and traps them.
Each Illume Alpha unit is fitted with 2 15-watt UVA lights that provide fast flying insect attraction. The design then works silently by using a glue board to trap insects. These boards can be used for pest monitoring and is removable and replaceable when necessary.
Perfect for Front-of-House Spaces
The Genus Illume Alpha is ideal for front-of-house spaces that want to minimize the sight and sound caused by bulky and loud light traps. Maintain a clean and stylish aesthetic in dining areas, restaurants, cafes, hotels, and other spaces while adding an extra layer of pest control.
Install a Genus Illume Alpha Fly Light for Pest-Free Spaces
Built for silent and discreet pest control, the Genus Illume's design is perfect for any indoor area with a modern aesthetic. Using the natural features of UV light technology, this light trap is a power and cost-efficient solution to eliminate flies in your indoor spaces. At ENTECH, we provide effective and sustainable pest management products and services that keep indoor spaces in the Philippines clean and safe. Send us an inquiry today to learn more about our products and services.
ENTECH Is Your Reliable Provider for Genus Illume Fly Light Units
Each Brandenburg Genus Illume Alpha insect light trap unit is designed for both function and aesthetics. And at ENTECH, every pest management product we provide our clients with is part of our effective TOTAL CARE System that delivers sustainable and safe solutions. With years of experience and over four thousand clients serviced nationwide, we understand the needs of any home, office, and commercial or industrial space looking for professional cleaning solutions.