Natural Enzyme Drain Cleaners
ENTECH provides non-artificial enzyme drain cleaners from The Green Lab. Prevent build-up and odors from fats, oils, grease, and sludge that can attract insects and pests with our range of enzymatic solutions fit for different parts of your plumbing and septic systems.
Enzyme-Based Drain Cleaners from the ENTECH Green Lab
Through enzymatic drain cleaners from The Green Lab, we're bringing powerful and non-artificial cleaning solutions for your plumbing and septic systems. Each product contains pure and potent enzymes good for sink drains, pipes, grease traps, septic tanks, and the like. Through ENTECH's enzyme-based products, you can clean the toughest of areas.
Dissolve Fats, Oils, and Grease
The Green Lab's products manage to digest even the toughest build-ups of fats, oils, and grease and turn them into carbon dioxide. This makes it easier to break down these build-ups and prevent clogging.
Build-ups and sludge in your systems can emit foul odors that attract insects and rodents onto your property. Our enzyme-based drain cleaners prevent this by keeping your plumbing clean.
Preventive Maintenance for All Types of Properties
Use The Green Lab enzymatic drain cleaners regularly to maintain the quality of your plumbing, septic, and sewage systems. This can minimize the risk of odors and blocks that can be difficult and costly to address.
ENTECH Is Your Partner for Clean and Sustainable Solutions
Tough fats, oils, and grease can be difficult to remove with your everyday cleaning products. Our natural enzyme drain cleaners are effective solutions for your pipes, drains, grease traps, septic pipes, sewage tanks, and other areas that carry sludge and other liquid waste that can be a challenge to remove. At ENTECH, we provide sustainable solutions that keep your home or commercial center's plumbing clean and safe, anywhere in the Philippines. Send an inquiry today to learn more about our enzymatic drain cleaners and the best products for your plumbing needs.
Natural Enzyme Drain Cleaner for Your Residential, Commercial, and Industrial Plumbing Needs
ENTECH offers The Green Lab Enzyme Solutions, which consist of non-artificial, professional strength cleaners designed for the toughest of build-ups. Clear up your pipes, drains, septic tanks, sewage systems, and more with the effective enzymatic drain cleaners that are environment friendly.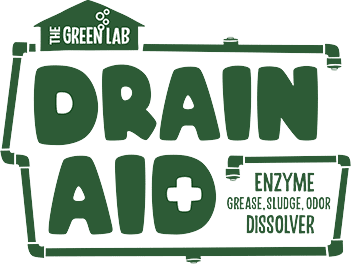 Drain Aid's breakthrough formula is great for breaking down the toughest fats, oils, and grease that can cause build-up and sludge to clog your pipes. Its natural enzymes turn this sludge into water and carbon dioxide. This versatile natural enzyme can also be used for preventive maintenance of your drains, pipes, and grease traps.
A concentrated enzyme designed for your septic pipes to break down sludge and solid waste build-up. This reduces the risk of clogging your toilets, pipes, sewage tanks, and septic system. Minimize the odors in your bathroom with natural enzymes that cleanse your septic system.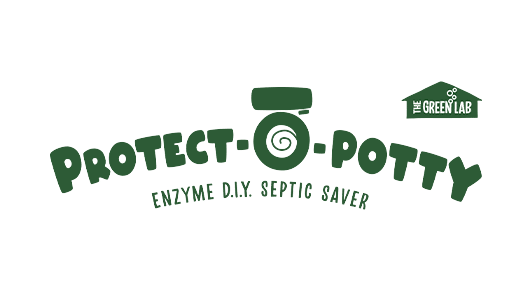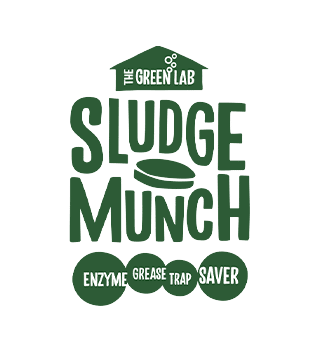 Specifically designed for grease traps, each Sludge Munch eco disc absorbs the sludge and oils causing odor and build-up. Its slow-release enzymes turn fats, oils, and grease into water and carbon dioxide, making it easier to flush out your grease trap. This also minimizes the odor that can potentially attract pests into your kitchen.
Enzyme Drain Cleaner Products You Can Trust
from ENTECH
ENTECH delivers professional cleaning solutions down to the plumbing of your indoor spaces. Sludge, sewage, and tough greases and oils can be a safety hazard that attracts pests, pathogens, and bad odors that affect your home, commercial, or industrial space quality. That's why we supply natural enzymatic drain cleaner products made with non-artificial substances that can keep your spaces safe. With ENTECH's integrated cleaning and environmental solutions, you can benefit from having our enzyme drain cleaner products as part of your long-term sanitation solution.