ENTECH Environmental Solutions in the Philippines is a distribution company focused on introducing environment-friendly products and technology to provide effective solutions for pest control, disinfection, and preventive maintenance for commercial and residential purposes.
UV-C UPPER AIR DISINFECTION
Inactivates 99.99% of viruses in air within 10 minutes in a room with sufficient air circulation
Quietly and effectively deactivates airborne viruses and bacteria with Philips UV-C (253.7 nm) lamps
Designed to be installed on a false ceiling for the disinfection of a large volume of air while business activity continues


UVCA200
A powerful and effective way to disinfect circulating air in indoor environments.


Achieves 99.99% air disinfection in an 18 sqm in 2 hours
Reliable and strong UV-C, proven to disinfect of bacteria and viruses including SARS-CoV-2
Circular coverage of 28 sqm.
User-friendly touch panel interface


UVCA220
Air disinfection unit with UV-C technology advantage.
Inactivates airborne pathogens including SARS-CoV-2 by more than 99.99%
Covers an area of up to 54 sqm.
One-button control and with a simple process for maintenance and replacement of filters and UV lights at home
Activated carbon filter that removes harmful gases and bad odor


Genus® Illume Alpha
The Illume Alpha provides excellent insect attraction with UV light technology while taking on the appearance of a modern lighting fixture, making it suitable for dining areas and other front-of-house spaces.


Mimics the look of a modern wall light for discreet pest control
2x15W Black Light lamps attract flying insects
HACCP-compliant glue board catches and traps insects
Silent operation, increased power efficiency
Best for restaurants, bars, shops, cafes, hotels, and reception areas
Weight: 1.7 kg


Genus® Fli
The Fli is a new generation insect light trap that operates with reduced energy consumption and increased attraction levels. Its versatile design allows it to be mounted in different ways, and can be moved to wherever it is needed.


Can be mounted horizontally or vertically on walls or corners, or operate free-standing for more flexibility
Aluminum finish and stylish design complement any color scheme or decor
2x15W lamps and UV reflectors increase output and attraction capability
HACCP-compliant glue board maximizes catch capacity
Best for kitchens, food processing and production areas of restaurants, and supermarkets
Weight: 2.7 kg


ECOMIST Insect Killer
A mister made from natural pyrenthis derived from the Chrysanthemum Daisy that is a safe and effective method for combatting flying and crawling pests.


Targets and eliminates flying and crawling pests
Odorless
Food safe
Easy to install and refill
Medium setting can last up to 26 days per 150ml canister
Strong setting can last up to 2 weeks per 150ml canister


A drain trap seal device that prevents exposure to harmful sewer gases, pathogens, and pests found in drain lines and plumbing systems.


Prevents drain odors, pest invasion, sewer or radon gas infiltration, and harmful biologic aerosols
Reduces the spread of dangerous pathogens
Increases indoor air quality
Protects public health and helps in LEED Certification


SLUDGE MUNCH
These enzyme balls are dropped in grease traps to digest fats, oils, and grease.


Slow-release enzyme balls
Digests FOGs (fats, oils, and grease) and converts them into water and carbon dioxide
Removes odor to repel pests from the kitchen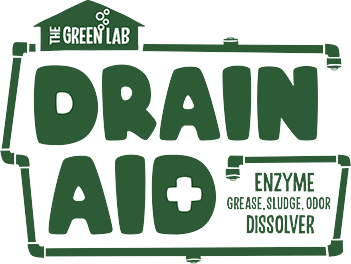 DRAIN AID
This enzyme powder digests fats, oils, and grease in drains and pipes to prevent blockage.


Preventive maintenance for floor and sink drains
Removes the toughest of fats, oils, and grease
Can also be used for pipeline and grease trap maintenance


PROTECT-O-POTTY
This product is mainly used to clear clogs in the toilet pipe and septic system.


Prevents clogs and sludge build-up in toilets, pipes, and septic system
Can also be used to clean restroom walls and floors


ZincWell Mineralized Disinfectant Spray
ZincWell™ is Nanonized Zinc that is alcohol-free, food-safe, child-friendly, and 100% biodegradable. Nanotechnology enhances the antibacterial effect and activity of Zinc making it 200x more effective, and kills over 3,000 types of bacteria and viruses.


Certified safe by Applied Technical Services (ATS), Standard Global Services (SGS), TUV Lab (Singapore), Biosynergy (Malaysia)
Strong antibacterial, antifungal, antiviral properties
Kills 99.99% of viruses and bacteria
100% food-safe, non-toxic, and alcohol-free
Can be sprayed on hands or face as a personal disinfectant
Can be sprayed on high-touch surfaces
Gets rid of foul odor
Comes with a calming scent of Green Tea or Lavender


To learn more, visit
www.zincwell.com
.
Contact Us
In need of Environmental Service Provider? Let us help you.