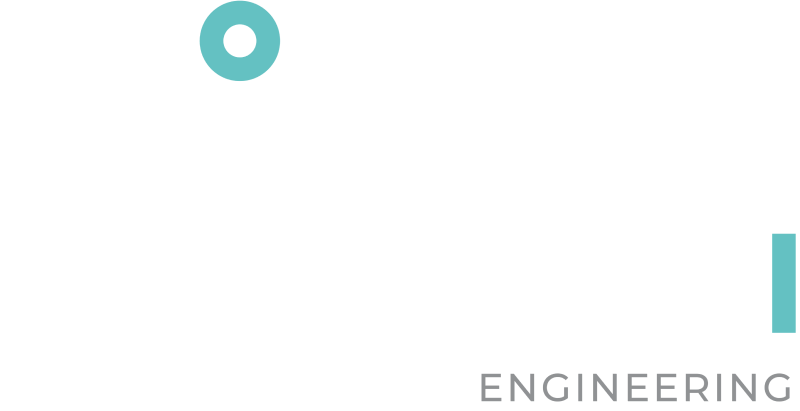 Professional Air Conditioner
Cleaning Service
Keep air conditioning units in first-class shape with ENTECH's aircon maintenance service. Dirty aircon components can reduce the unit's ability to cool down a room and force it to work harder. A clean, well-maintained aircon can perform better for a longer period.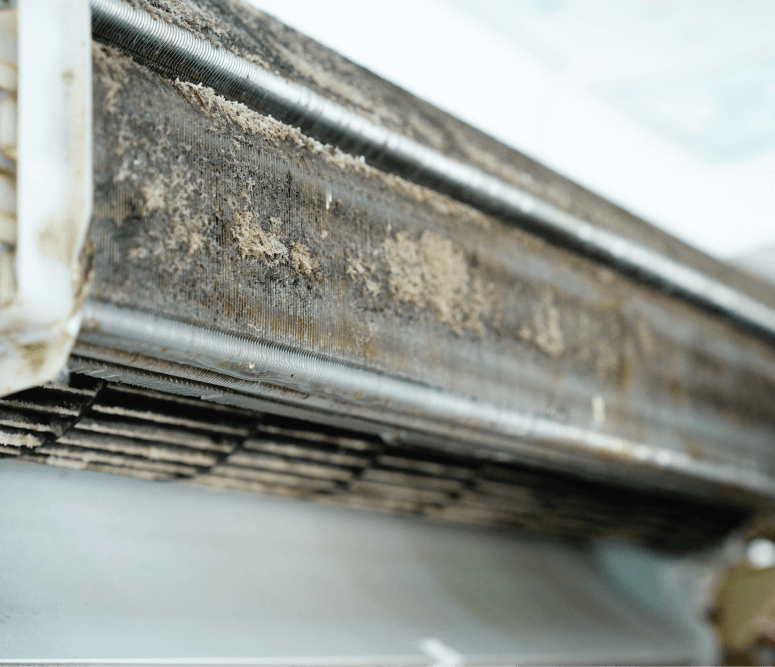 Intensive Air Conditioner Service in the Philippines
Air conditioners keep rooms cool day in and day out. With everyday use, particulates build up and either clog air filters or spread contaminants in rooms. Dirty aircon components also force the evaporator to work harder to keep a room cold, causing it to wear out faster – needing frequent repairs. This is why ENTECH's air conditioner maintenance service focuses on keeping units clean as an effective preventive maintenance approach.
Our maintenance service involves cleaning the external parts, the air filter, the evaporator or condenser coil, as well as the drain pan and testing the system's performance after. Comprehensive cleaning prolongs air conditioning systems' lifetime and keeps rooms free from pathogens and other contaminants.
Professional Aircon Maintenance Service
ENTECH's air conditioner preventive maintenance service cleans all parts of the unit, so it is always in the best condition. Our professional team is trained and experienced in cleaning, repairing, and servicing all types of air conditioning units.
Comprehensive Maintenance Service
Our air conditioner filter cleaning service targets all the particulates and dirt trapped in the air filter and condenser coil, that can be detrimental to the system. Our professional team knows all the parts that need cleaning and how to clean them properly.
Reduce Breakdowns and Repairs
Regular cleaning and maintenance services keep units in good condition, reducing chances of breakdowns and need for repairs for a long period. With regular maintenance, you can reduce business interruptions from breakdowns and repairs and maintain a positive customer experience.
Improved Quality of Life and Services
With regular professional maintenance, you can ensure that your aircon unit can cool down any room adequately and lets out clean air. A clean unit performs well and, thus, contributes positively to yours and your customers' quality of life and experience.
Regular air conditioner cleaning and maintenance keeps your unit in good condition, which may mean less breakdowns. This may help your business avoid unnecessary additional expenses from repairs and business interruptions.
The Air Conditioner Service in the Philippines
Our professional aircon technicians use sustainable, effective practices to keep air conditioner units clean and in good condition. We service various types of air conditioning units in homes and businesses, consistently exceeding our clients' expectations. ENTECH is the aircon repair service partner you need for a cleaner environment. Inquire today to learn how our team helps keep your air conditioners in their best condition.
ENTECH's Air Conditioner Maintenance Service at Work
Over time, dirt, dust, and other contaminants build up and cause problems for your aircon unit. You can trust our team of professional technicians have the right equipment and knowledge to clean all parts of your air conditioner. Here is a guide on what happens during our air conditioner filter cleaning service:
Before cleaning, we inspect the type of air conditioning unit you have. Some units need to be dislodged while others must be cleaned in place.
Then, we conduct temperature airflow measurement on the unit before cleaning or preventive maintenance.
We also check the Freon charge to see if it is within standard or if the unit needs to be recharged with additional Freon.
We remove the front cover and air filter/s, which are then washed with our cleaner and water.
We vacuum any visible dust in the system and use a coil cleaner to remove any remaining build-up in the evaporator coil, evaporator fan, and drain pan.
We also straighten bent cooling fins to ensure smooth air flow.
After reassembly, our team conducts another temperature airflow measurement on the unit to ensure that it functions correctly.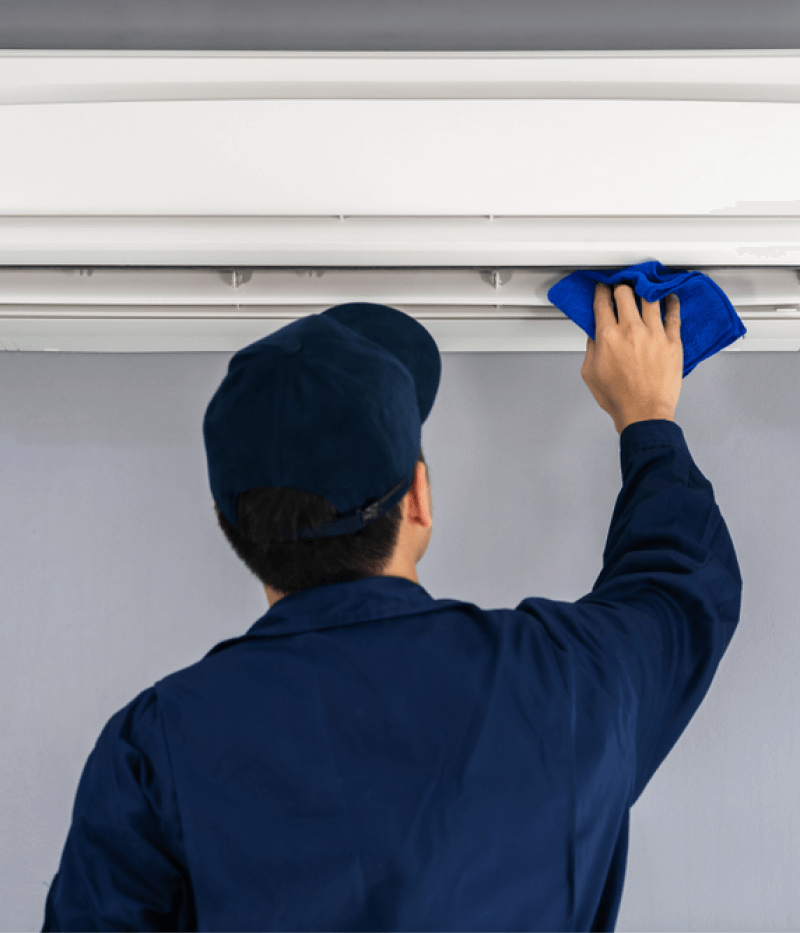 Air Conditioner Maintenance Company for Discerning Home and Business Owners
ENTECH is one of the top choices of air conditioner services in the Philippines, offering comprehensive cleaning services for homes and businesses. With a team of professionals armed with quality cleaning equipment, ENTECH provides quality, comprehensive cleaning and repair services for all types of air conditioning units.
Our preventive cleaning services are a cost-efficient sustainable solution for homeowners and business owners who wish to keep air conditioners clean and in optimal condition. With ENTECH, you can prolong the life of your aircon units and keep your spaces clean and cool. Partner with an air conditioner service company that cares about your unit, space, and the environment as much as you do.